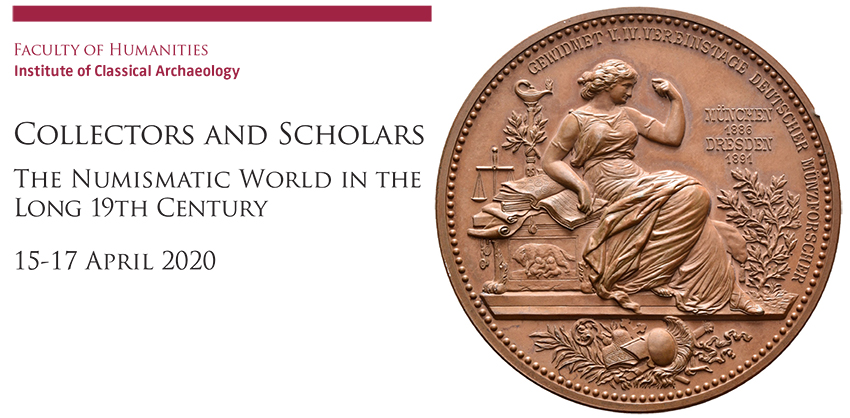 In the 19th century, developments in the study and collection of coins set the cornerstone for modern numismatics. While the developments of collecting and studying coins in the 19th century are crucial for our understanding of current archaeological and numismatics scholarship and the methodologies in place, many aspects in this period have not yet received the scholarly attention they deserve.
The conference aims at illuminating for the first time these blind spots and wishes to contribute to the closure of this lacuna that is relevant for a variety of academic disciplines. Consequently, the topic will be studied from different scholarly perspectives as the development of numismatics in the 19th century was inextricably intertwined with and shaped by changes in contemporary intellectual and political life.
Our aim is to explore the numismatic world in the long 19th century—including both, the sphere of academia, and that of collecting and dealing of coins—with a focus on ancient numismatics but also on medieval and modern numismatics including engagement with non-Western numismatics and medals, with an interest for the political, cultural, economic, and social changes of the era.