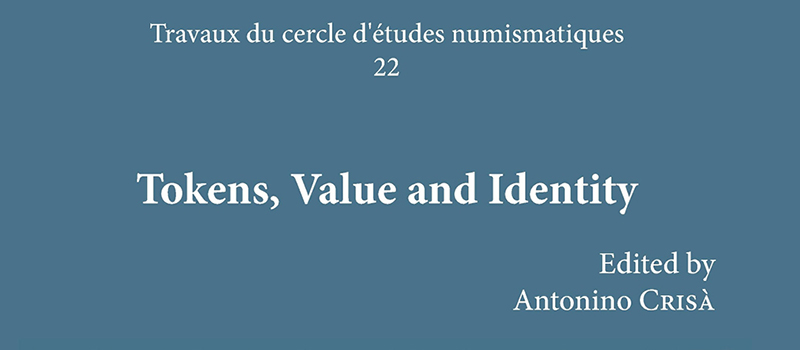 A. CRISÀ (éd.), Tokens, Value and Identity. Exploring Monetiform Objects in Antiquity and the Middle Ages
Tokens, Value and Identity aims to better define the multiple roles played by tokens in antiquity and the medieval period. More specifically, it seeks to improve our understanding of the relationship between tokens, value and identity by highlighting the frequently unnoticed work performed by these everyday objects.

The continued use of tokens in multiple societies across time (persisting even today in the digital age) suggests that the role played by these artefacts is fundamental to human society.

The volume collects selected contributions which arise from the international workshop held at the British School at Rome (18-19 October 2018). Each piece of work presents a case study on tokens providing fresh perspectives and multidisciplinary approaches at the intersection of numismatics, archaeology, history and museum studies.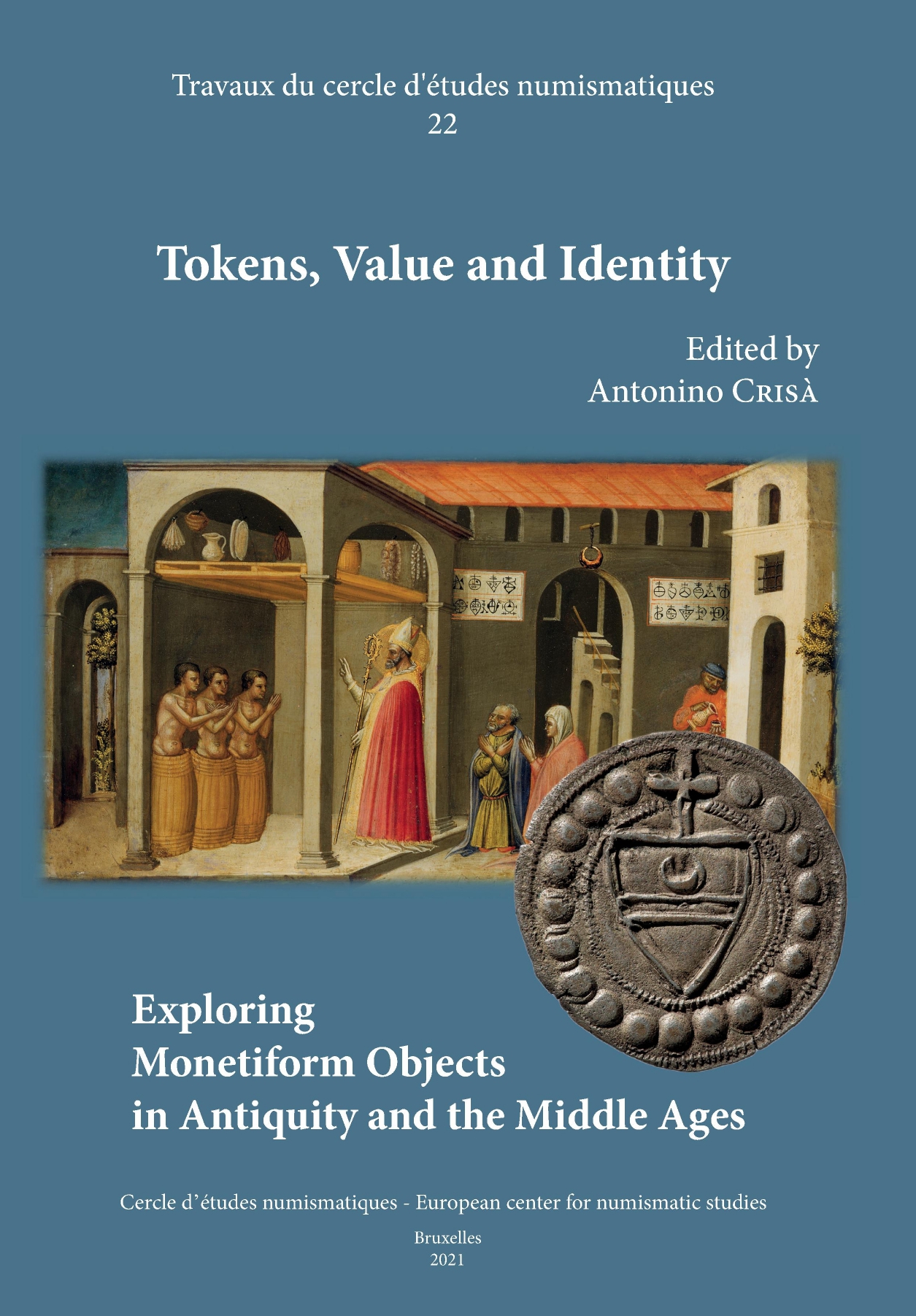 A. CRISÀ (éd.), Tokens, Value and Identity. Exploring Monetiform Objects in Antiquity and the Middle Ages, Bruxelles, 2021, 192 p. (Travaux du Cercle d'Études Numismatiques 22).

ISBN 978-2-930948-09-6. Prix : 40 € (hors frais de port).

Volume par le Cercle d'études numismatiques (Bruxelles). Commandes : info@cen-numismatique.com

Antonino Crisà
Introduction

Massimiliano Marazzi & Sebastiano Tusa
From token devices to written tablets in the Central Mediterranean (17th-15th centuries B.C., Italy, Sicily and surrounding islands)

Antonino Crisà
Goddesses on 'monetiform' objects: Hellenistic clay tokens from the small community of Makella-Marineo (Palermo, Italy)

Mairi Gkikaki
Tokens for festivals in Hellenistic Athens

Bill Dalzell
Personal, public and mercantile themes on unpublished lead tokens

Maria Cristina Molinari
Three pewter tesserae from the temple of Hercules in Alba Fucens: new considerations on the use of official Imperial tokens

Philip Kiernan
Roman imitations as an unofficial token coinage: a comparative approach

Peter Franz Mittag
Roman medallions

Arianna D'Ottone Rambach
Reconsidering the history of studies on Islamic tokens and jetons

Andrea Saccocci 
The so-called 'Lombard jettons', a Medieval multi-tasking card?

François de Callataÿ
Spintriae: a rich and forgotten past historiography (16th-18th centuries): why it matters for our present understanding