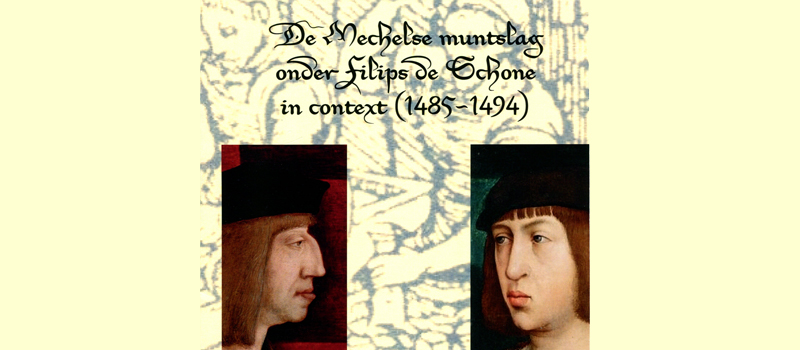 This book is intended not only to present the historical context and the full description of the coins struck in the mint of Mechelen during the minority of Philip the Fair, but also to give the full texts of the transcriptions of the corresponding  four mintmaster accounts. The examination of these accounts led to new data and insights with regard to the coins. Moreover, we have, besides the pure display of the transcripts, sought to give the story behind the figures.
This work the foundation of which was layed out in a previously published article by W. Geets, cfr. Yearbook EGMP 2016, seeks to show the broader context of the coinage in Mechelen for Brabant and Gelderland, during the minority of Philip the Fair, including additions and corrections.
We hope that the present book draws the interest of not only the amateurs of local history but also of numismatists, collectors, monetary historians and economists.
ISBN number: 978-90-822-1961-6
The cost is € 40.00 shipping costs excluded (within Belgium: + € 6,00; to the Netherlands + € 14,00). Prepayment on account number IBAN: BE49 4140 1647 4171; BIC: KREDBEBB, in the name of Geets Willy. Contact: willy.geets@skynet.be
Technical data: size 200 x 250 mm, inlay 135 g / m2, hardcover mat, color graphics, sewn bound, printed at BoekenGilde BV (NL), 196 p., Limited edition.
De Mechelse muntslag onder Filips de Schone in context (1485-1494),
door W. Geets