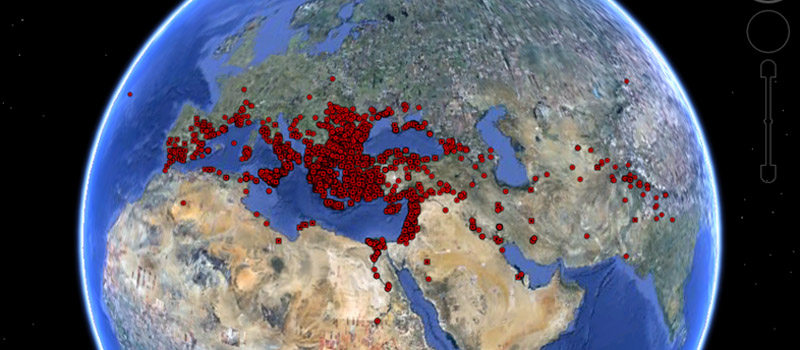 Creating Linked Open Data for Celtic Numismatics
Paris (location to be announced)
2.00 p.m. June 6th 2018
Please let us know by May 7th whether you will be able to attend.
Since 2010 the project Nomisma.org, initiated by the American Numismatic Society, has been defining and creating stable digital representations of numismatic concepts according to the principles of Linked Open Data. Nomisma.org is now firmly established as a leading player in the world of Digital Humanities.
Initially Nomisma.org concentrated on creating the concepts of Linked Open Data for the Roman world, leading to the successful launch of sites such as Coins of the Roman Republic Online, Coin Hoards of the Roman Republic and Online Coins of the Roman Empire. Following this successful start, work is now in progress to define Linked Open Data concepts for other fields, including Greek, Medieval and Islamic numismatics.
Celtic numismatics will present a very special challenge, as there is no single standard typology to match, for example, Roman Imperial Coinage and to which reference can be made. Although with the publication of the first two volumes of the Catalogue des Monnaies Celtiques for Les Avernes and Les monnaies à la croix, great progress has been made, for many Celtic coinages there is more than one typology without there always being direct correspondences between them. However, in spite of these obstacles, Linked Open Data can provide a productive resource to enable the pooling and sharing of data on Celtic Coins from what are at present very disparate, and often isolated resources, thus significantly advancing research on the subject and making an important contribution to studies on Iron Age Europe.
To this end we invite you to attend a meeting of specialists in Celtic coinage to be held in Paris on the afternoon of June 6th, when many of you will be attending the UISPP conference there. The aims of the meeting are:
To present a brief overview of current work in the field of the classification of Celtic coinages;
To present the Nomisma.org project and discuss how it might be applied to Celtic coinages;
To set up a working group as a sub-committee of Nomisma.org in order to assess the possibilities and to define the necessary concepts of Linked Open Data for Celtic coinage.
We hope very much that you will be able to attend the meeting and to contribute your expertise to the discussion. We regret that we are unable to provide funding to cover your expenses for the meeting.
Organization : David Wigg-Wolf, Sylvia Nieto-Pelletier, Frédérique Duyrat
About Nomisma – Linked Data : https://www.youtube.com/watch?v=-Sgd99JXy9w